About Friends of Burke Mountain

Toward a Bright Future
We are Burke area residents, lifelong visitors, season pass holders, local business owners and leaders, leaders of and volunteers at area nonprofit organizations, employees and former employees of Burke Mountain, skiers, boarder, bikers and others who are united by our love for Burke, the surrounding area, and the Northeast Kingdom.
It is our goal to make Burke Mountain successful during its receivership and ensure that employees, the local community, season pass holders, local businesses, property owners, and other stakeholders are treated well.
Moving forward, we're ready to help find a new owner of the Mountain that
Is financially stable

Will treat employees well

Will build strong ties with the community and local businesses

And, will respect Burkes unique natural setting
Friends of Burke Mountain is also a source of unbiased and dependable news about developments at the Mountain and in the community.
We aim to preserve and promote Burke Mountain, the Burke area, and the Northeast Kingdom, which are such critical parts of our lives and together constitute nothing less than a treasure.
Our Accomplishments
We partnered with Kingdom Trails to convince the receiver to open the Mountain in the summer of 2016 for mountain biking, bringing back jobs and recreational activity months ahead of schedule.

We partnered with Burke Mountain Academy to obtain a $240,000 grant to build a high-speed T-bar as part of a $2-million plan to obtain the U.S. Ski Team's designation of Burke Mountain as an Official U.S. Ski Team Development Site.

We have raised more than $10,000 for community nonprofit organizations.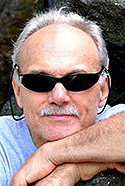 Paul Marcus
Director
Paul has worked as a ski instructor for over 30 years. He has been an instructor and trainer at Burke Mountain for 13 years. When the snow is gone, he can be found on his mountain bike riding at Kingdom Trails. He is the Lead Trainer at Community Change, Inc. in Boston, MA, an organization where he served as Executive Director for 16 years. Paul is a graduate of Rutgers University. He co-taught and taught the "History and Development of Racism in the U.S." at Boston College for several years and is an adjunct faculty member at the Simmons School of Social Work where he teaches "Dynamics of Racism and Oppression." He is the statewide coordinator for the Vermont Humanities Council's "Reading Frederick Douglass" program. Paul was a Board member for the Fair Housing Center of Greater Boston for over ten years. He also served as a Board member for the Upper Valley Food Coop in White River Junction, VT and the Concord Food Coop in Concord, NH. As a non-profit Executive Director, board member and a consultant, Paul has extensive experience in non-profit management, board development and board governance. As a trainer and consultant he has planned and conducted workshops and trainings for a wide variety organizations and communities. He has worked with people from all across the country exploring and challenging the systems that perpetuate and maintain white supremacy, racism and white privilege. Paul lives in Concord, VT with his wife, Lyndon State Professor, Patricia Shine.
---
Michelle Green
Director
Michelle Green has lived in the Northeast Kingdom for more than 40 years and is a resident of East Burke. She is a retired elementary school teacher who has served on the Newark, Vermont School Board, the Vermont Council of the Humanities Board, and the Burklyn Arts Council Board. Mrs. Green has spent time in Japan through a fellowship at Smith College designed to promote the teaching of Japanese culture in the classroom. Michelle has also worked in schools in Dorset, England during a sabbatical year abroad. In Vermont, she founded the ski program at the Lyndon Town School. At present, she is Chair of the Caledonia County Natural Resources Conservation District and is the President of the Vermont Association of Conservation Districts. 
Debra Sulser
Director
Debra and her family reside in Brookline, MA and own a home in Kirby, VT. She had the immense pleasure of living full time in the Northeast Kingdom between 2000 and 2014. Although her work and day to day to day life are now spent in the Boston area, her heart is, and always will be in Vermont. She has been coming to the area, and skiing at Burke, since the late 1960's. Debra studied Graphic Design at Pratt Institute and Syracuse University, and completed part of an MBA program at Simmons Graduate School of Management. She has served on many boards in the non-profit sector, including the boards of the Boston Symphony Orchestra, the Vermont Symphony Orchestra and the Warebrook Contemporary Music Festival. She is Vice President of Human Resources at Reputation Institute, the world's leading research and advisory firm for corporate reputation management.
---
Ford Hubbard
Director
Ford Hubbard has lived in East Burke since 1969. Ford and his wife Nancy live at Breezy Hill Farmstead, where they raised their four beautiful daughters. Ford specializes in construction management services for ski resort development. Ford has been skiing at Burke Mountain since the 1950's, and was the former operations manager at Burke Mountain. Ford studied at Plymouth State College, and is a former teacher at Lyndon State College for Ski Area Management.
---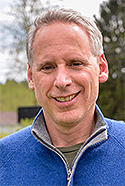 Michael S. Sher
President and Director
Michael and his family have been Burke season pass holders for more than 10 years. He resides in Brookline, MA and owns a home in Hartland, VT. Michael is a graduate of Amherst College and Georgetown University Law Center. He is the Deputy General Counsel and Assistant Secretary of the U.S. division of a publicly traded global insurer. Michael has served on boards in the public and private sector, including on the Board of Selectmen of the Town of Brookline, MA and on the board of a division of one of the largest insurance companies in the U.K. He specializes in transactional law, corporate governance, and compliance. Michael is a skier who still holds a grudge against Burke's excellent snow sports program for turning his kids into snowboarders.
---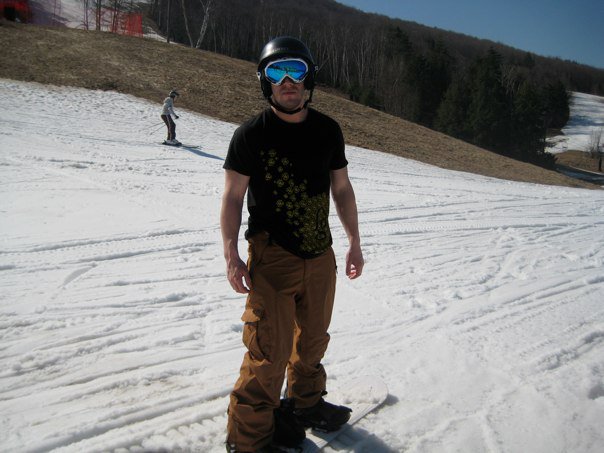 Joshua Sutherland
Secretary and Director
Josh has been coming to Burke for 10 years, owns a house in East Burke with his wife Becky and still needs to write the rest of his bio..
---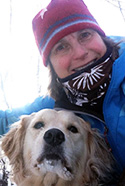 Mimi Deck Rutledge
Director
Mimi's love for Burke Mountain began 50 years ago when her parents bought a place on Lake Willoughby. She and her husband Tom have owned a Burke condo since 2000, and her family members have been season pass holders for many of the years since. Mimi primarily resides in Concord, MA but spends as much time in the NEK as possible. She is a graduate of Amherst College and Boston College Law School. She is admitted to practice law in Massachusetts and New York. She currently serves the President of the Board of Directors of Household Goods, Inc., a non-profit corporation in Acton, MA that distributes a full range of donated household items, free of charge, to help people in need make a home, and has also served on a variety of non-profit boards. In addition to downhill skiing, Mimi loves Nordic skiing, snowshoeing and hiking, especially with her dogs in the woods at Burke, which she holds sacred.
---
Michael A. Stahler
Director
Michael learned to ski at Burke in 1990 and is a native of Lyndonville. He is a graduate of Lyndon Institute, Middlebury College, and Vermont Law School. He is admitted to practice law in Vermont, New York State, and Utah. He is currently a Shareholder at Strong & Hanni, a law firm located in Salt Lake City with 60 attorneys. Michael primarily practices construction law, personal injury defense, and environmental litigation. Michael is an Eagle Scout and volunteered as an Assistant Scoutmaster for several years in both Massachusetts and Vermont.
---
Sean Doll
Director
Sean Doll is an Assistant Professor of Mountain Recreation Management at Lyndon State College, where he is the head of the Mountain Resort Management concentration and oversees internships for the Mountain Recreation Management Department. Sean, who has been teaching at LSC since 2010, lives with his wife and two dogs in Littleton, NH. Sean has deep experience in all aspects of resort management, having worked at the Omni Mountain Washington Resort and Bretton Woods Ski Area in marketing, public relations, sales, event management, adventure activities, guest relations, and as an Assistant Director of Ski Operations. In addition to his knowledge of ski area management, Sean brings to the Board a record of service to nonprofit organizations including as a current Director of the New England Ski Museum and as a past Director of the Lyndon Outing Club Ski Area, and President of the Twin Mountain/Bretton Woods Chamber of Commerce.